Who: Rachel Bilson.
What: A bracelet created to help the non-profit Diamond Empowerment Fund.
Where: InStyle.com
Why: "the mission to raise money to support education initiatives that develop and empower economically disadvantaged people in African nations where diamonds are a natural resource." (diamondempowerment.org)
After a visit to Africa, Rachel Bilson decided that she wanted to help the education in Africa by selling this bracelet with 20% of the proceeds going to the fund. We love her style, but we also love what she's giving back to the world.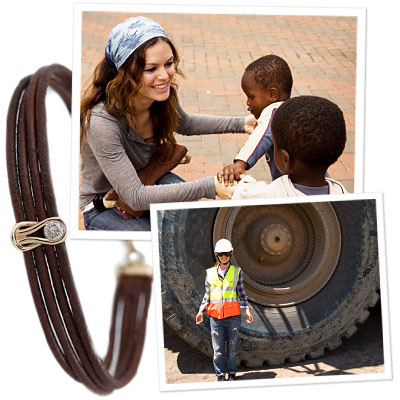 Keep giving back Rachel. We're inspired to. To see a video about this project please visit Instyle.com