Fashion Yes! :
Jessalyn Gilsig looks simple but classic.

Fashion Hell no:
Wtf was January Jones thinking when she picked this dress? Her boobs look like they are covered in pinwheels from the county fair. She also looks like some kind of tropical blue bird. Not okay.
Kristen Wiig's dress was horrendous. Maybe, and I mean maaaaaybe if she lost those feathered puffs on her shoulders it would look better but its doubtful.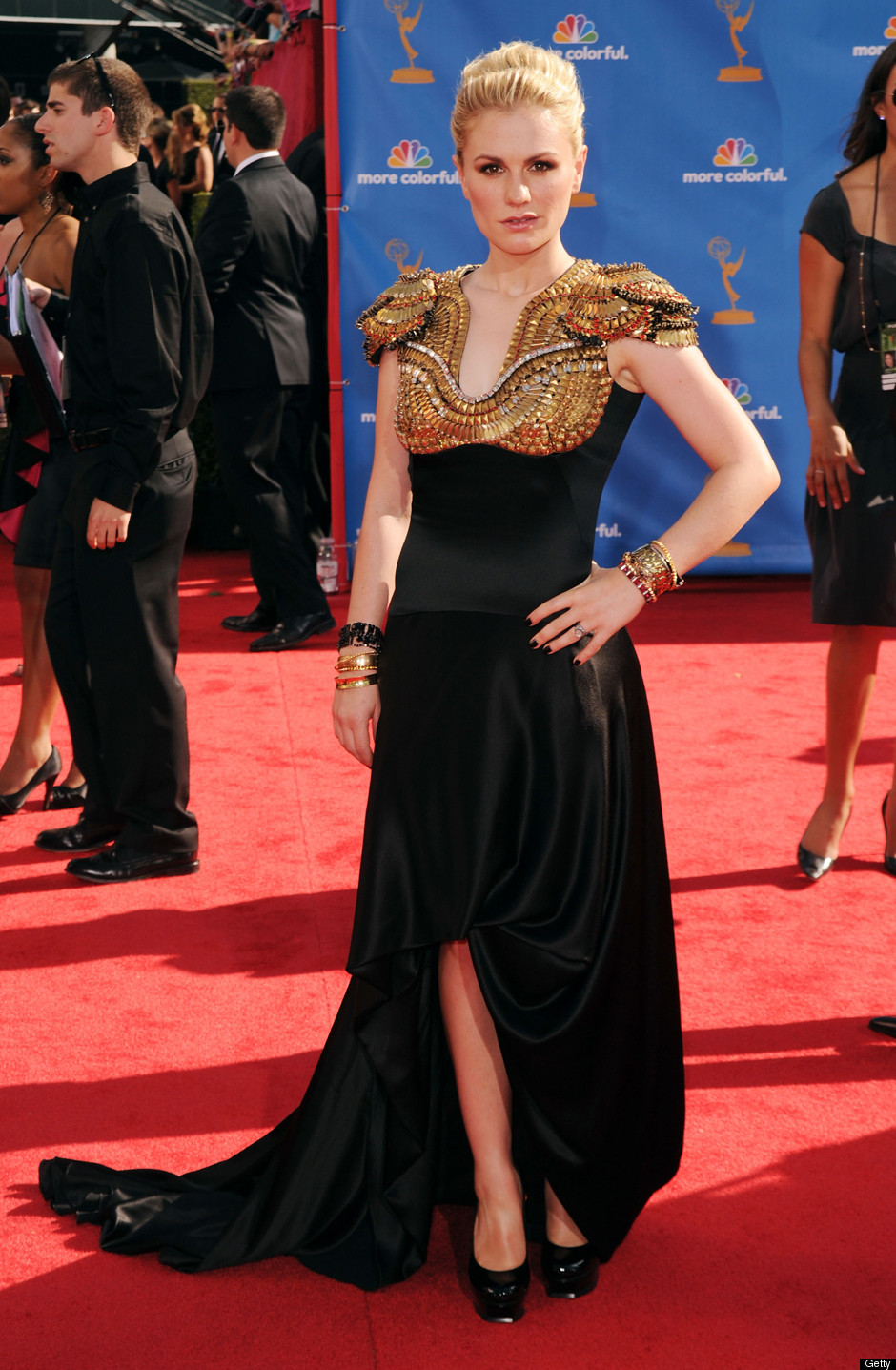 I can see where the concept of Anna Paquin's dress would make sense but the execution was a fail. She looks like an armored bird. What is with bad dresses having bird themes?